Our School Sports
We have a proud tradition at St Patrick's of competitive and non-competitive participation in sports.
We aim to provide a varied and rich selection of activities for the children to participate in both during the school day and as after school activities. These include more traditional sports such as football, rugby, cricket netball, swimming, athletics and cross country to less well represented sports such as archery, fencing and orienteering.
In doing so we hope to encourage all children to not just participate in sports but gain a real sense of enjoyment in a physical activity and thus promote a healthy lifestyle.
Our children are first taught through a multi-skills approach which enables children to learn the basic skills necessary in any sport and then encouraged to apply their skills to a variety of sports disciplines. These skills are also essential in our teaching of dance and gymnastics.
Our involvement in the St John Fisher Sports Partnership provides us with many opportunities to compete locally and then to progress to regional and national competitions.
We are proud that we have been awarded the School Games Gold Award which recognises our schools commitment, engagement and delivery of competitive school sport.
Our 2020 Sporting Successes

We have started 2020 with an extremely busy sports calendar with teams taking part in Sportshall Athletics organised by the Sport school Partnership.
You can follow events on Twitter @SGNKssp.
Our Year 5 and 6 team (20 children in all) came a very credible second in an exciting competition at Batley Sports and Tennis Centre - only four points behind St Mary's.
As a result, we will be taking part in the Kirklees Final at the Sports Barn, Huddersfield on Friday, 7th February. This is for schools throughout Kirklees and we will be competing against many larger schools some have a three form entry.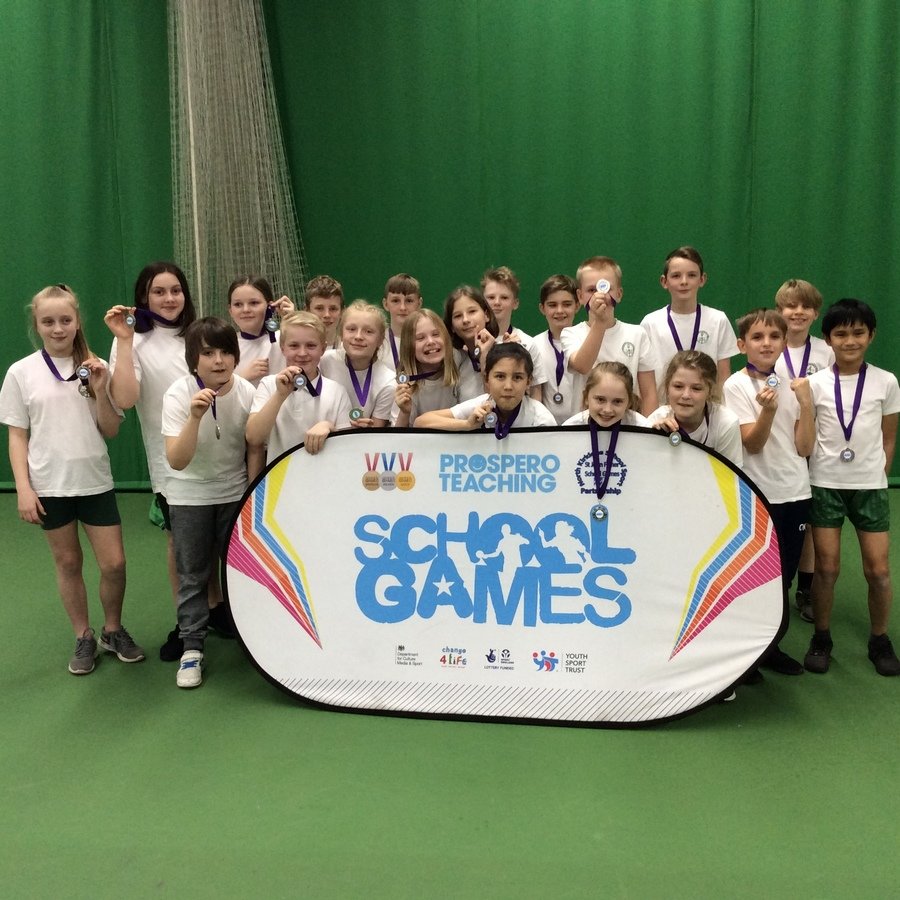 Twelve pupils represented our school in the Year 3 and 4 introduction to sportshall athletics event. Judging by the smiles on their return, they clearly enjoyed the event - and came away with a trophy.